Monday, February 18th, 2013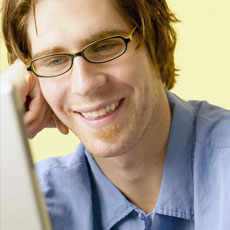 Monica Rothschild-Boros, an art appreciation and cultural anthropology instructor at Orange Coast College, uses a combination of embedded lecture questions, threaded discussion, and innovative assignments to engage students and get them to think critically in her online courses.
Online lectures
Rothschild-Boros offers her online lectures in several formats. She creates them as PowerPoint presentations and includes narration, converts them to pdf, and uploads them into iTunes, "so [students] can take them to the beach and have no excuse for having trouble accessing the lecture."
In addition to offering the lectures in students' preferred formats, she includes embedded questions within each, sometimes up to 10 per lecture, that ensures that students read the material and that they think about it more deeply than they might otherwise.
by Rob Kelly.
Read more @ http://www.facultyfocus.com/articles/online-education/a-three-pronged-approach-to-improving-online-student-engagement-critical-thinking/