Thursday, June 30th, 2011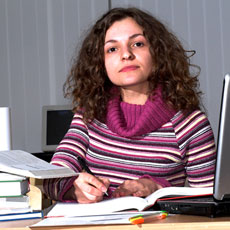 As faculty working with students to explore topics of interests we frequently request that they review the literature to gain an understanding of what is known and unknown about a topic and then present their findings in an integrated manner. While many students are familiar with developing papers termed "literature reviews" or "reviews of the literature," these types of papers frequently do not afford the students the opportunity to integrate what has been found. Thus faculty have begun to require that students present their findings and thoughts via what is known as an "integrated paper format."
For graduate students the term, "integrated paper" sometimes stirs up a state of confusion. Is an integrated paper a literature review, a research proposal, or an essay? Well the answer is simple, no. An integrated paper is a type of review of the literature that includes the analysis, synthesis and evaluation of information on a well-defined content area and includes the writer's original thoughts and ideas on the topic which are based upon the available evidence.
The integrated paper begins with a brief introduction to the area of interest and focuses the reader's attention on the issue and background of the problem. This brief introduction leads the writer into a review of each of the pertinent areas that must be explored to gain an understanding of the many facets associated with the subject of interest. It is the writer's responsibility to provide logical transitions from one pertinent area to another. It is through these transitions that the reader begins to understand the larger picture. While discussing the findings within a pertinent content area the writer should:
distinguish between assertion and evidence in the studies
identify methodological strengths and weakness of the studies
identify relationships among the studies
identify major trends or patterns in the results
note how the reviewed articles relate to your topic
identify gaps in the literature
finally, consider designing a table(s) that compares important characteristics of studies reviewed.
After discussing each of these pertinent areas, it is the writer's responsibility to write a conclusion that provides closure for the reader.
by Genevieve Pinto Zipp.
Read more @ http://www.facultyfocus.com/articles/teaching-and-learning/alternative-writing-assignments-the-integrated-paper/