Sunday, July 31st, 2011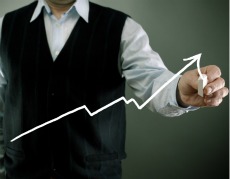 Of all the activities that go into educational assessment, ironically two of most rewarding also are two of the most overlooked: 1). sharing the results with stakeholders and 2). using the results to effect change.
After devoting so much time and energy to creating assessments, far too often what happens is someone takes the data that's been gathered and compiles a dense, statistics-laden report that is difficult to find, read, or understand. Meanwhile everyone else turns their attention to more pressing matters; happy they finally got rid of that annoying pebble in their shoe.
Linda Suskie, a vice president of the Middle States Commission on Higher Education and author of Assessing Student Learning: A Common Sense Guide, sees a better way to extract more meaning from your assessment efforts.
In the recent online seminar, Summarizing and Using Assessment Results, Suskie outlined specific strategies for communicating assessment results to the various internal and external stakeholders, as well as how to use the results to improve teaching and learning.
by Mary Bart.
Read more @ http://www.facultyfocus.com/articles/educational-assessment/the-four-questions-every-assessment-report-should-answer/