Sunday, June 30th, 2013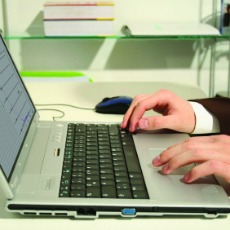 Anyone who teaches online has run into problems within their courses. Some of these problems can be complicated and if not correctly resolved can do major damage to the online instructor's reputation and opportunity for teaching future courses. This column tackles the worst of these.
Culled from hundreds of emails I have received over the years from online instructors, as well as from my 18 years of online teaching experience, the obstacles and their solutions that follow have come up more than any others. Yes, there are many left out—please add in the comment box any you feel deserve a place on this list.
Losing all power and other related interruptions. We can control nearly all of our efforts in the online classroom, but not being able to interact with our course due to a power failure, a server issue, or a broken computer and/or piece of software on our end can throw the class into chaos. Not to worry, as long as there is a Plan B: the first day of class always ask students to send you their phone numbers and personal email addresses. If one of these problems occurs, you can still contact them. This way, you can always keep students in the loop.
Read more @ http://www.facultyfocus.com/articles/online-education/overcoming-eight-common-obstacles-of-teaching-online/