Tuesday, May 26th, 2015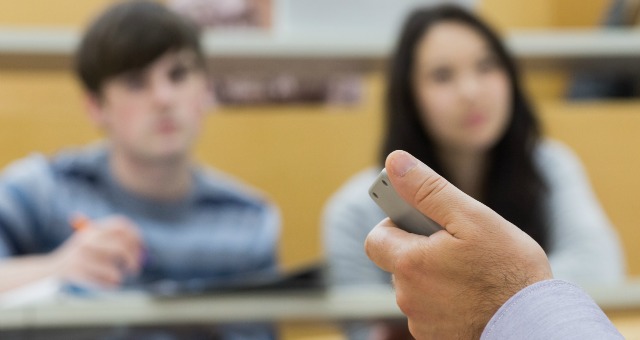 Inviting guest speakers into your classroom is a classic teaching strategy. Welcoming other voices into the classroom provides students with access to other perspectives, adds variety to the classroom routine, and demonstrates that learning is a collaborative enterprise. At the same time, however, presentations by guest experts are often plagued by a variety of design flaws that hinder their educational effectiveness. Guest experts, being unfamiliar with the mastery level of the students in the class, may speak over the heads of the students, or they may present their material at a level that is inappropriately introductory. Because they are generally unfamiliar with the class curriculum, they may repeat information that the students have already learned, or their comments may not connect in any clear way with what the students already know and what they are currently learning.
Miscommunication between the guest expert and the host professor, furthermore, may result in the guest's presentation running either too short or, more commonly, too long. Despite these hurdles, the increasingly collaborative and interdisciplinary nature of higher education makes the kind of partnerships represented by guest-expert arrangements more important than ever. With a little extra preparation, professors can increase the likelihood of a productive guest expert experience.
Typically, professors may invest weeks of effort into scheduling a guest speaker, but less effort into arranging their classroom activities so that the speaker's appearance will further the curricular objectives of the course. When professors invite guest experts into their classrooms, they tend to conceptualize the arrangement as a compartmentalized event that stands outside of the regular current of class activity. The block of time scheduled for the guest tends to represent a break from the class schedule, rather than an essential part of the course material. As a result, the guest's contributions are not as impactful as they might be if steps were taken to ensure that some degree of alignment were achieved between the curriculum and the speaker. The following strategies may help professors optimize the value of guest experts whom they invite to address their students.
by Randy Laist, PhD.
Read more @ http://www.facultyfocus.com/articles/curriculum-development/getting-the-most-out-of-guest-experts-who-speak-to-your-class/