Understanding the Online Learning Experience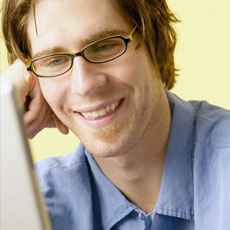 Barbara Zuck, assistant professor of business at Montana State University–Northern, was teaching a 100-level online course in business leadership and wanted to understand her students' experiences in the course. So at the end of the course she asked students three open-ended questions:
What are the two greatest difficulties you had taking this course in an online environment?
What three things surprised you most by taking this course in an online learning environment?
What three things would you change about this course, assuming it were also taught in an online learning environment?
Despite the small sample size (19), Zuck has gleaned some useful information that has influenced how she teaches the course. (She continues to ask students these questions to get a larger sample and more useful insights.)
Many of the students were first-time online learners, and their comments reflected this. The following themes emerged from the students' comments:
Time management is important.
The course required more work than expected.
Some students missed being in the classroom.
Some students wanted more peer interaction.
Some students felt disconnected.
The course required commitment and motivation.
Some students wanted more input from the instructor.
Some found the course interesting and easy to navigate.
"I was somewhat surprised by their responses. One of the comments that came out pretty strongly was, 'This is so much more work that I thought it would be,'" Zuck says.
by Rob Kelly.
Read more @ http://www.facultyfocus.com/articles/online-education/understanding-the-online-learning-experience/