Who Are You? Putting Faces on Virtual Learners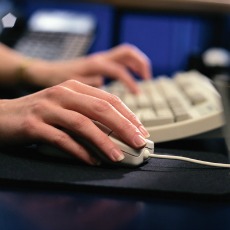 One of the first and most difficult tasks an online instructor faces is how to establish the presence of a learning community. Learning in isolation may be possible, but it's neither enjoyable nor complete, and many online students end up quitting or failing the course simply because they miss the classmate support that is readily available in face-to-face classes. To ignore the importance of peer learning and personal connection in any classroom, including those in which participants might not physically meet, is to deny the significance of social interaction in learning.
Teachers in physical classrooms understand this well and use the basic human wish for connection to instill learning through team assignments, peer review, classroom dialogue, and other methods. The online teacher faces a considerable challenge, especially when a certain percentage of students have chosen an online class, in part, because they believe they will learn more quickly without classmates who might "waste time" with too many questions and comments. These students begin the class having no desire to recognize or collaborate with other students.
Establishing the presence of co-learners is essential from the beginning. Online students may already perceive that they are in this alone and for those without online experience, the academically unsure, and those who are readily confused, this marks the first moment of learning anxiety.
by Cynde Gregory.
Read more @ http://www.facultyfocus.com/articles/online-education/who-are-you-putting-faces-on-virtual-learners/