Why Doesn't Teacher Feedback Improve Student Performance?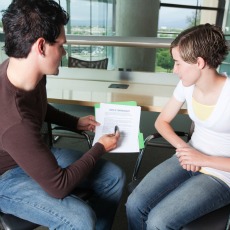 Sometimes feedback leads to better performance, but not all the time and not as often as teachers would like, given the time and effort they devote to providing students feedback. It's easy to blame students who seem interested only in the grade—do they even read the feedback? Most report that they do, but even those who pay attention to it don't seem able to act on it—they make the same errors in subsequent assignments. Why is that?
Sadler, author of the article referenced below and an expert on how assessment can be used to improve learning, contends that "regardless of levels of motivation to learn, students cannot convert feedback statements into actions for improvement without sufficient working knowledge of some fundamental concepts." (p. 537) Because they evaluate student work so regularly, teachers bring to the task a working knowledge of these concepts. Unfortunately, they provide feedback assuming students have the same knowledge, which Sadler contends they do not.
Before describing the necessary conceptual knowledge, Sadler spends time exploring the components of teacher feedback. Their feedback begins when teachers specify the nature of the task students are to complete—this "feedforward" includes descriptions of the assignment and the criteria that will be used to assess it. The criteria may be detailed, as they frequently are when rubrics are used.
Read more @ http://www.facultyfocus.com/articles/teaching-and-learning/why-doesnt-teacher-feedback-improve-student-performance/