What Online Teachers Need to Know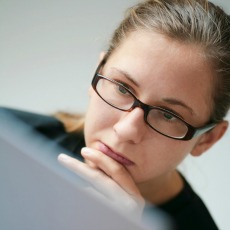 The majority of us teach the way we were taught growing up (Southern Regional Education Board, 2009). This presents a challenge for online faculty, who most likely received their education in a traditional, brick and mortar school. Online instruction is much different from face-to-face instruction. Over the past nine years, I have discovered four basic elements that contribute to being an effective online teacher.

1. Presence
Online instruction might be more convenient, but it takes much more of your time than on ground learning. An online course requires continuous interaction throughout the week.
Your presence is not required on a specific day or time but continuously to keep the learner challenged and engaged. The key is to find creative ways to enthuse the student to participate in the learning environment daily.
Students are expected to be engaged in the online learning environment but it doesn't happen automatically. If you want your students to be engaged, you must model the type of behavior you seek.
2. Communication
In the online environment, communication is the key. The first thing to understand about communication is that the effect of the communication is not always what is written in black and white. You must read between the lines.
Good communication requires attention to detail and a reiteration of what the student has stated or asked. This helps you understand the communication and provides effective communication with the student.
Exceptional facilitators are open to many different avenues of communication. This is not limited to email and could include text, Skype, blogs, Facebook, Twitter, Pinterest, LinkedIn, and telephone contact information.
Avenues of communication have no effect if you do not respond. Respond to all communication within a 24-hour period (more quickly if you can).
Post your information and office hours in a highly visible place within the Learning Management System (LMS) so students know when and how they can reach you if they need a question answered.
Students do not have the benefit of your nonverbal communication. You must consider your words very carefully and think about how the student will perceive the words. Avoid using slang or any comments that might be misconstrued. Use positive words and tone to develop a trusting student/teacher relationship.
Read more @ http://www.facultyfocus.com/articles/online-education/what-online-teachers-need-to-know/