Remembering Our Mission to Teach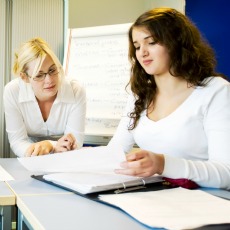 Have you ever become so frustrated with students and overwhelmed by your workload that you start questioning what you are doing? At times it can feel suffocating. Baruti Kafele, an educator and motivational speaker offers a perspective of being mission oriented to educators and others working with young people in our nation's classrooms. He suggests affirming your goals and motivations to facilitate successes among students. However, in the college classroom, it is also essential that we, as faculty members, remember and affirm our purpose, acknowledge the contributions we make in students' lives and professional pursuits, and respect the call or passion that brought each of us to the teaching profession.
What is Mission Oriented?
In this context, mission orientation acknowledges how faculty members serve, impact, and influence the lives of others. It begs to question: How do faculty members, energize, reignite, and in some instances, recapture that which motivates our work with students? What contributions are we making to the lives of the students we teach? Have we become derailed from the mission to contribute to others in a profound and significant way? And, if so, how do we get back on track?
It is in the spirit of mission orientation that we offer in this article two contributions faculty members should consider—thinking deeply and building relationships. Both contributions represent and respect a mission to teach and influence the lives of others.
by Candice Dowd Barnes, EdD and Patricia Kohler-Evans, EdD