What We Can Learn from Unsuccessful Online Students.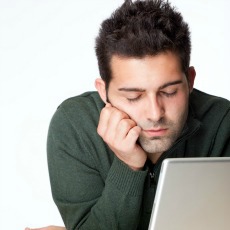 There are many studies that look at how online students differ from those in face-to-face classes in terms of performance, satisfaction, engagement, and other factors. It is well-known that online course completion rates tend to be lower than those for traditional classes. But relatively little is known about what the unsuccessful online student has to say about his or her own experience and how they would improve online learning. Yet these insights can be vital for distance educators.
Christy Hawkins is director of continuing and professional education at Thomas Nelson Community College. As part of her dissertation research, she conducted a pilot study of students ranging in age from 20-49 who had withdrawn from an online course. Most of these students had previously attempted multiple online courses, and about half were unsuccessful in all of their previous online attempts. This qualitative study sought student perspectives about their online courses, with results that fell into three main areas: course issues, student issues, and suggested improvements.
Course issues
Course issues ran the gamut from issues that could appear in any course delivery modality to ones that were unique to the online format. For example, some students mentioned that the course was not engaging, admitting that they took the course to satisfy a requirement but felt the content was boring. Clearly, this type of mismatch of content with interest level could occur with a traditional course as well. Additionally, some students expressed a desire for faculty members with more expertise in the subject area to assist when the students were uncertain of the material.
by Jennifer Patterson Lorenzetti
Read more @ http://www.facultyfocus.com/articles/online-education/can-learn-unsuccessful-online-students/#sthash.xtF3mLok.dpuf