Putting Students in the Driver's Seat: Technology Projects to Decrease Passivity.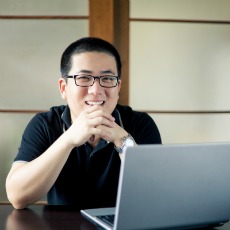 Passivity still seems to be the norm for most college courses: students passively try to learn information from teachers who unwittingly cultivate a passive attitude in their learners. As the subject matter experts, many faculty are reluctant to give up some control. We know the material, there's a lot to cover, and let's face it, going the lecture route is often just plain easier for everyone. We "get through" the material, and students aren't pressed to do anything more than sit back and take notes. Teacher and student thus become complicit in creating a passive learning environment.
Technology becomes an accomplice in the crime of passivity. When teachers think about technology, the goal is often to have students interact with instructor-created multimedia. Learners will watch a screencast or complete an online quiz. Sometimes the learner will interact with technology by doing a simulation or completing homework online. The assignments themselves are distinctly teacher-directed. All of this direction by the teacher equates to students learning to drive by sitting in the passenger seat.
What if we let students drive? Putting students in control may seem a bit frightening. The students will not be nearly as smooth in their driving as we are. We will not be able to reach the brake if things go badly. But learning to drive requires time behind the wheel, and learning course material requires that students become co-creators of knowledge rather than recipients of information.
by Ike Shibley, PhD
Read more  @ http://www.facultyfocus.com/articles/teaching-with-technology-articles/putting-students-drivers-seat-technology-projects-decrease-passivity/#sthash.85N96kYw.dpuf