How to Deal with Incivility in the Online Classroom.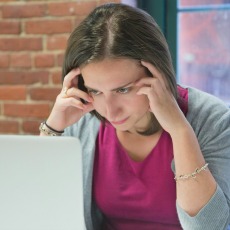 Incivility in the online classroom can take many forms. Angela Stone Schmidt, director of graduate programs in the School of Nursing and associate dean College of Nursing & Health Professions at Arkansas State University—Jonesboro, uses Morrisette's definition: "interfering with a cooperative learning atmosphere." So in addition to inappropriate, rude, offensive, or bullying behaviors, Schmidt considers behaviors such as academic dishonesty, over-participation or domination and under-participation to be forms of incivility. In an interview with Online Classroom, she offered the following advice on how to reduce incivility with a proactive stance and how to address it when it does occur:
Make expectations clear
Use the syllabus to set expectations. Schmidt includes the course honor code in the syllabus, which describes respectful behavior and academic integrity standards. This contract includes definitions of appropriate conduct and social expectations.
Model civility
The attitudes and behaviors of the instructor can affect students' attitudes and behaviors. Therefore, it's important to demonstrate the behaviors you expect from your students. Avoid authoritarianism using effective interpersonal communication. Facilitate introductions by providing students with some background on yourself, including a photo and an introduction. Ask students to do the same, determining how they prefer to be addressed.
by : Rob Kelly
Read more @: http://www.facultyfocus.com/articles/online-education/deal-incivility-online-classroom/#sthash.32CsCxlY.dpuf