Fostering Student Learning through the Use of Debates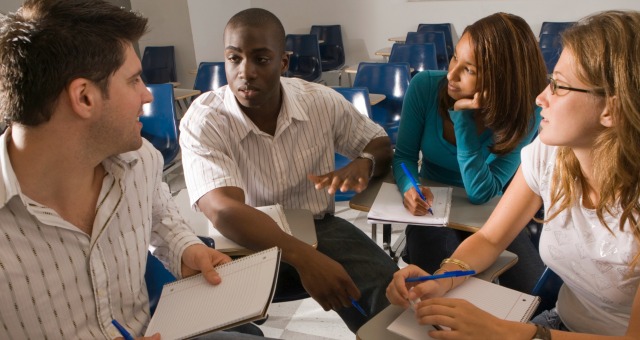 There are many ways to get students engaged in a classroom, but when topics are controversial or taboo, students may shy away from sharing their thoughts on the subject. In contrast, some may be so overly passionate about a topic that they proselytize their point. One tactic that helps students feel comfortable enough to speak about controversial topics is through debates that are structured and promote students' preparedness in defending or opposing a particular stance on a topic.
Debates allow students to see both sides of a situation, topic, or story, and debates also require them to think critically and support what they say with substantive and factual information. Although emotions and biases may come out in a debate, the research-based supporting information helps give context to those emotions and biases and can foster critical thinking, especially if students argue the position opposite to their initial beliefs. The "consider the opposite strategy" may force students to set aside their emotions and biases and evaluate the evidence supporting both sides of a controversial issue (Budesheim & Lundquist, 2000).
For a Psychology of Women course, debates were used mainly to help students see past their predispositions, since it has been noted that students enter such courses with their own biases (Chrisler, 2013). Additionally, because classroom debates can foster critical thinking, considering information presented in the debates may help students move past those biases in this course and possibly change their minds about a topic or at least be more educated about the "other side." In order to incorporate debating effectively, the following was done:
by Laura Trujillo-Jenks, PhD, and Lisa Rosen, PhD.
Read more @ http://www.facultyfocus.com/articles/instructional-design/fostering-student-learning-through-the-use-of-debates/